Bus Transfers To and From Paris Charles De Gaulle Airport


Buses from Paris Charles de Gaulle Airport with Bus Routes and Times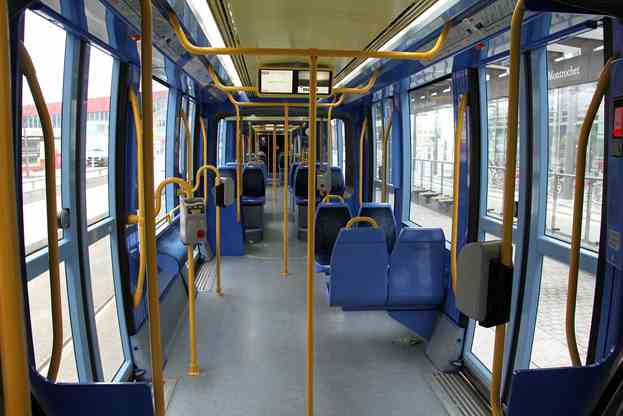 Central Paris Destinations:
Roissy Bus operates between Paris CDG Airport and central Paris, where it stops at the Paris Opéra, 11 rue du Scribe, 75009 Paris. It takes one hour 15 minutes, Roissy Bus leaving every 15 to 20 minutes, going to CDG between 5.15 am and 12.30 am, and leaving CDG between 6.00 am and 12.30 am every day.
Single tickets cost from 13.70 euros per person and can be bought at CDG. Simply ask at one of seven Tourist Information Points (TIP) in the terminals:
At Terminal 1, the TIP is located on the Arrivals Level, Gate 4. It's open daily from 7.15 am to 8.45 pm.
There is no ticket point at Terminal 2A. The nearest one is at Terminal 2C. It is located opposite Gate 5, open daily from 7.30 am to 2.30 pm.
At Terminal 2D the TIP is located opposite Gate 7- it's open daily from 7.30 am to 8.30 pm.
At Terminal 2E there is a TIP on Arrivals Level, Gate 11. This TIP is open from 7.15 am to 8.45 pm also. There is no TIP ticket collection point at Terminal 2G, nor is there one at Terminal 3.
All terminals are linked by the free CDGVAL metro line, so it's easy to get to a terminal where a TIP is located.
Le-Bus Line 2 also goes straight from CDG to central Paris, where the bus stops near the Eiffel Tower. The trip takes between 45 and 70 minutes, running past Étoile, Porte Maillot/Palais des Congrès, before arriving at the Eiffel Tower bus stop. At the airport Le-Bus starts and stops at Terminal 1, Arrival Gate 32, Terminal 2ACD, Gate 10, Terminal 2E and 2F, Gate E8 or F9. Les-Bus Line 2 also goes along Champs-Elysées, ca 45 to 60 minutes from Roissy Airport.
Adult fares (aged 12 plus) are 30.00 euros for a round trip ticket, 17.00 euros for singles. Children aged 4 to 12 pay 10.00 euros for singles, 20.00 euros for round trips. Buying tickets onboard the bus costs 1.00 euro extra per ticket.
Roissy Airport to Paris-Orly Airport Buses:
Le-Bus Direct Line 3 takes 70 and 80 minutes to travel between the two airports, starting at Terminal 1, CDG Arrivals Gate 33, and CDG Terminal 2ACD, Gate 10. At CDG's Terminal 2 E-F it starts from Gate E8 or F9.
At Orly Airport Le-Bus Direct stops at T4/Gate 48a Arrivals, and at Gate 18a, also Arrivals Level.
Round trips cost 36.00 euros, single tickets cost 22.00 euros for adults. Children pay 13.00 euros for a single, 26.00 euros for a round trips. Kids aged less than 4 years travel free.
Long-distance Buses:
Flixbus offers bus transfers from Paris Charles de Gaulle Airport to various French locations, including Le Mans. Buses leave CDG only once a day, at 10. 45 pm departing from Terminal 3. It takes 3 hours 55 minutes to get to Les Mans with Flixbus, but costs only from 8.99 euros per person
Which Bus services/routes have stops at Paris Charles De Gaulle Airport?