Taxi Transfers To and From Paris Charles De Gaulle Airport
Find Unbeatable Value Taxi Transfers

Paris Charles de Gaulle Airport Taxis - Fares, Distances and Where to Find Them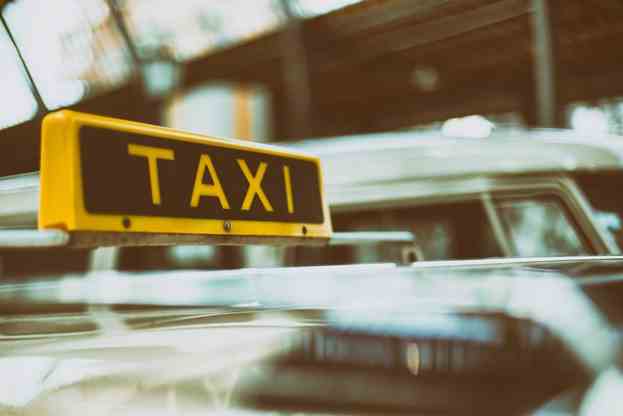 Paris CDG, or Roissy Airport, is located some 23 to 25 kms (14 to 16 miles) northeast of Paris, the capital of France, and one of the most beautiful and romantic cities in the world. Only official taxis are permitted to operate in the airport, and there are two different types available.
'Paris only' taxis cover the city and three bordering departments: that of Hauts-de-Seine (Department 92), Seine-Saint-Denis (Department 93) and Val-de-Marne (Department 94).
'Suburban taxis' cover central Paris too, but provide also transport to four bordering departments: Essone/Department 91, Val-d'Oise/Department 95, Yvelines/Department 78 and Seine-et-Marne, which falls into Department 77.
Some taxi companies already have automated terminals inside the Arrivals areas, for example G7 (www.g7booking.com and www.g7.fr ). Their booking terminal is inside the Baggage Claim area at Terminal 2F.
Alpha Taxis (www.alphataxis.fr, tel +33 (0) 1 45 85 85 85) and Aircab Paris (www.aircab.paris, tel +33 (0) 1 84 60 7400) offer passengers bound for central Paris and the suburbs a wide range of vehicles, usually at fixed fares. The vehicles include limousines and premium sedans, minivans and vehicles equipped for transporting passengers with reduced mobility.
A trip from Paris Charles de Gaulle Airport to the Eiffel Tower in the centre of Paris for example takes between 45 and 70 minutes, depending on the time of day you travel. An Economy transfer costs from 45.00 euros, a Premium taxi transfer starts at 58.00 euros.
Visiting the Champs-Élysées? Taking an Economy taxi costs from 44.00 euros, a Premium sedan or limousine ride costs around 56.00 euros.
Travelling between CDG and Paris-Orly Airport takes between 70 and 80 minutes. Taking an Economy taxi ride costs ca 57.00 euros, in a Premium taxi the trip costs from 74.00 euros.
The fare for a trip to Paris Gare de l'Est is ca 36.00 euros in an Economy taxi and 46.00 euros in a Premium sedan.
Taxis leave from ranks just outside the terminals – simply follow the signs or ask at one of the seven Tourist Information Points in the terminals' concourses. If the taxi company you wish to use has no automated booking terminal, there is free WiFi access in all public areas.
Taxi fares to & from Paris Charles De Gaulle Airport (CDG)
Taxi Transfer Customer Reviews
Available Transfer Options