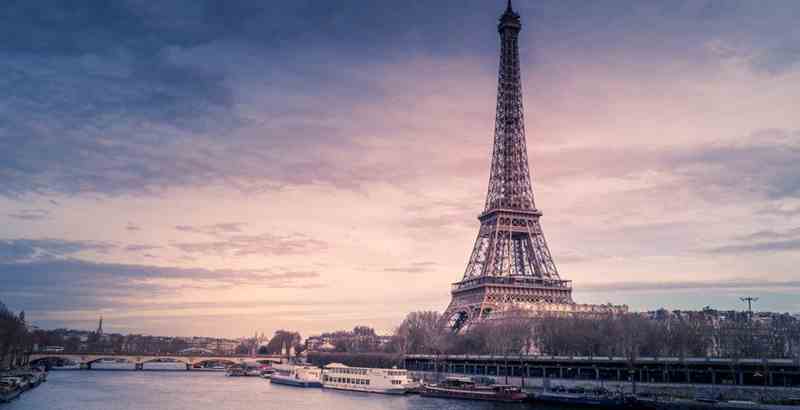 Paris Tourist Attractions
Even if one stayed in Paris for a month, it would be impossible to see all the tourist attractions! But to give you a taste, here's a small selection of them:
Opened in 1793, the Louvre Museum in Rue de Rivoli houses the Venus of Milo sculpture, The Winged Victory of Samothrace statue which depicts Nike, Goddess of Victory, and many paintings by some of the world's most famous artists. Metro Line 1 or 7 to Palais Royal Musée du Louvre gets you there.
Principal royal residence from 1682, Versailles in the department of Yvelines became a focal point of the French Revolution in 1789. Through these golden hallways walked King Louis XIV and Marie Antonoinette, before she lost her head over too much spending and not returning enough 'love' to her people. French Baroque Versaille, one of the world's largest palaces with over 700 rooms, is a must-see on a trip to Paris. If you're visiting in spring or summer, do get a ticket that includes the beautiful gardens.
Big Thunder Mountain, the Mad Hatter's Tea Cups, lots of well-known characters from movies and cartoons, Disneyland is a paradise for all children, no matter what age. Be Indiana Jones for a day in the Temple of Peril or try keeping up with Peter Pan's Flight in Frontierland - whatever your choice, you'll be transported into a magical land of make-believe that will stay with you for a long time. And if you love cartoons, Toon Studio is a must!
Cruise the Seine and discover Paris over Dinner
Seine boat tours offer one of the best way to see Paris. And you can do that over a three-course meal too, what better way to be a tourist in France? Boats start from central ports, for example Bateaux Parisiens from Port de la Bourdonnais, Bateaux-Mouches from Port de la Confèrence (opposite Quay d'Orsay) and Vedettes du Pont Neuf from 1 Square du Vert Galant. But there are many more lunch and dinner cruises to choose from. Typically, dinner cruises start a 8.30 pm, lunch tours at 12.45 pm.
The Eiffel Tower is Paris' most visible landmark. At 276 meters Eiffel Tower is not as tall as modern skyscrapers, but your head will still be spinning at the views that greet you: Sacre-Coeur in Monmatre, Arc de Triomphe, Notre-Dame, the Pantheon and the Louvre are just some of the Paris tourist attractions you'll see on a clear day.
Other places to visit:
The Lido Show, either with champagne or dinner. See the famous Bluebell Girls' and Lido Boys' dance shows. The Lido has a capacity of 1,150 seats and entry for kids 4 to 12 is free.
Stade de France in Saint-Denis department, the country's largest sports venue, has hosted some of the most spectacular rugby and football events, not to mention staging The Rolling Stones', Madonna's and ACDC's concerts over the years.
UNBEATABLE VALUE CAR RENTAL

FREE
Amendments,
FREE
Cancellations,
NO
card fees!

airport_shuttle Need Airport Transfers?
Useful Information about Paris Charles De Gaulle Airport